Beloveds -
A unique and visionary soul passed away today, Dr. Masaru Emoto.
Through Dr. Emoto's work with the consciousness of water, he brought new
under...
Read Full Post »
"Let us make the 'wave of new consciousness' ever wider and the Light of the New Dawn ever brighter. Add your name and energy and please do share with all your connections. Let us start today as if it were the Beginning of All Time."Much lo
ve and joy.
Jacqui.
xxx
Beyond the shifts aim is to assist in bringing about a change in human ...
Read Full Post »
A Powerful Opportunity - The Olympic Games
by Patricia Diane Cota-Robles
www.eraofpeace.org
August 2012
The Olympic Games will begin tomorrow which will provide all of us with a powerful opportunity to add to the Light of the world. For millennia the Company of Heaven has been waiting for Humanity to awaken enough to re...
Read Full Post »
Jerry Hicks Says Goodbye November 23, 2011 | 71 Comments » Esther Hicks just emailed this note about Jerry Hicks' death on Friday, November 18th: Dear, dear Friends,
Our sweet Jerry made his transition into Nonphysical last Friday. How sweet the Vortex is feeling to him today!
Jerry said to me when we came together over 30 years ago that given the difference in our ages that it was likely "that I will cut out on you early," to which I replied, &...
Read Full Post »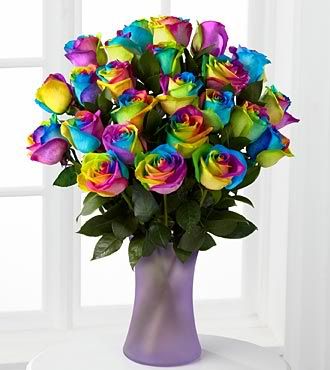 ~**~   DEAR  FRIENDS   ~   OUR  BEAUTIFUL  SISTER  ROSALIE  NEE...
Read Full Post »
The Passing of José Argüelles
José Argüelles passed away on March 23, 2011 (2 Imix) and I would like to write a few words as a recognition of the very important contributions he made to our understanding of the Mayan calendar especially through his book The Mayan Factor: Path beyond technology. This work was published by Barbara Hand Clow at Bear and Co as part of a preparation for the Harmonic Convergence event, August 16-17, 1987. It became a great source ...
Read Full Post »

Prayer, meditation and contemplation are the Holy Trinity of responsible co-creation, each attuning our body-mind-spirit to the Power of Now.
Opening ourselves to the Power of Now, and aligning our Body-Mind-Spirit with the Divine, creates portals of possibility. As we let go of pre-conceived notions, limiting thoughts, attachments, fears and earthly obligations - for even a small space each day - ...
Read Full Post »
Excerpted from: Sentinels of the Sky Conversations with Chief Joseph and John Cali Fighting for Peace ====================================
Chief Joseph We've talked about this many times over the years. But we remind you again, lovingly, that human life -- your world -- your planet are all based on vibration. Not action -- but vibration. We are not saying you should never take action. You should -- you must, given that you are living in physical bodies in a physical world. B...
Read Full Post »
A very powerful hurricane, Earl, is headed towards the US east coast & will begin to impact it today through Saturday w/ estimated 100+ mph winds. Sustained winds at 6am CST US, Thursday, are 145 mph. Wind gusts have been detected in the storm of 190 mph. Currently it is expected to parallel the US east coast. W/ a large, powerful storm such as this it can cause considerable damage even if it doesn't make landfall. Right behind it are 2 more storms, Gaston & Fiona.
W/...
Read Full Post »
Shedding the Illusion of 3D Consciousness By DL Zeta
Many of you are currently in a "waiting" space. You are observing the
changes taking place around you and waiting for the next step to open
before you. This next step is often perceived as a great opening in
human consciousness where love, world peace and blessings flow in
abundance. This is occurring, but some aspects of the New Earth are
still not widely understood.
...
Read Full Post »